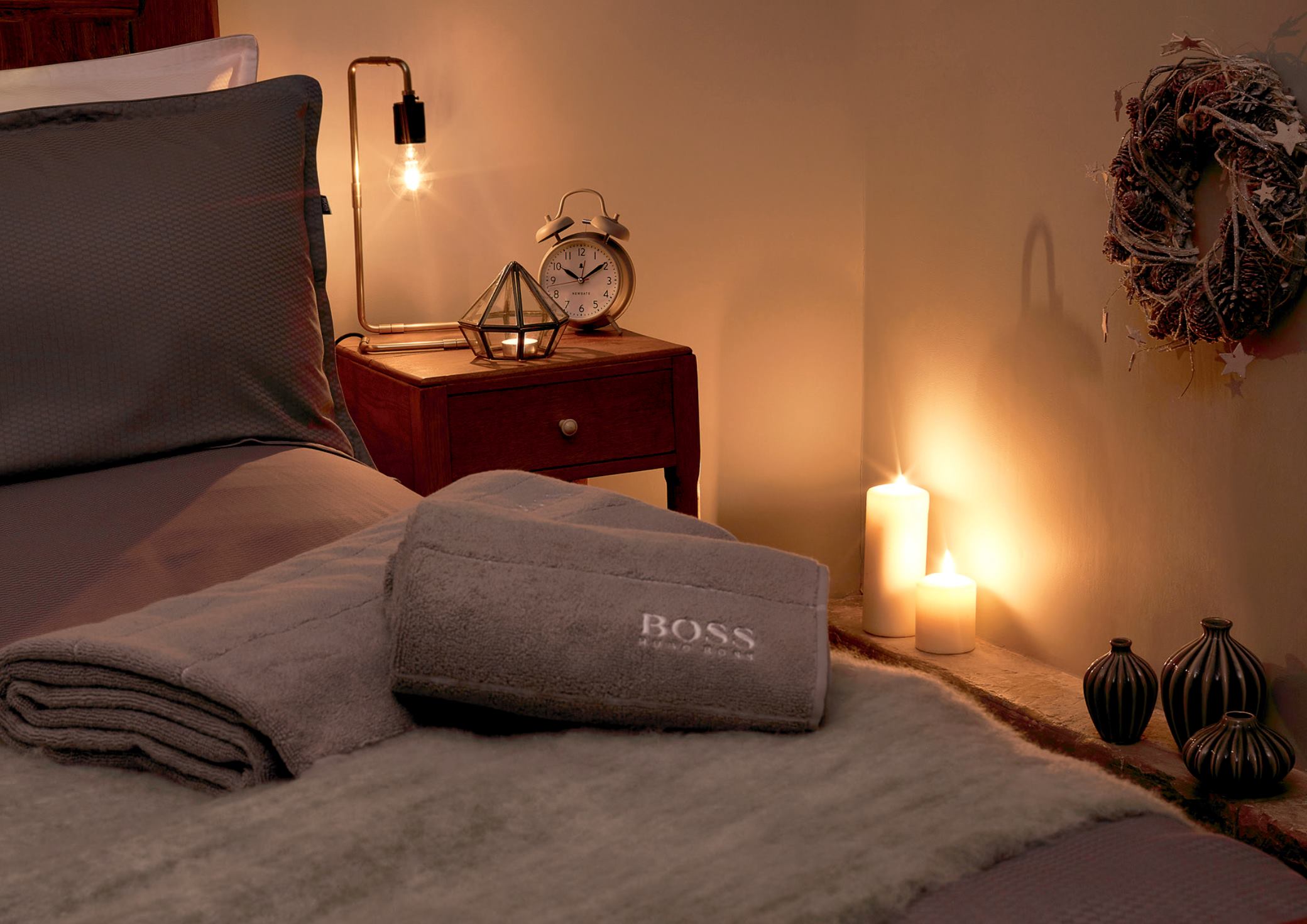 17
16
For many families, Christmas is the one time in
the year when everybody can come together
to eat, drink and be merry.
Preparing the home
for your guests will not only make their stay
a memorable one, but it will also make your
Christmas period calmer, easier and even more
pleasant. From fresh bedding and towels to
charming decorations for the guest bedroom,
add
luxurious finishing touches
to your
guest's stay with The Hut's collection of home
accessories and furnishings.
A HOME
away from home
Hugo BOSS
Loft Pillowcase
£35
Duvet Cover
£175
Towel Range from
£25
Bark & Blossom
Assorted Stars
Wreath
£17
Broste Copenhagen
Amalie Ceramic Vase
£16
Menu
Reade Ta
ble Lamp
£159.95
N
ew
gate
N
ew
Covent
G
ard
en
C
lock
£
25
Parlane
Unscented
Pillar Candle
£6.29