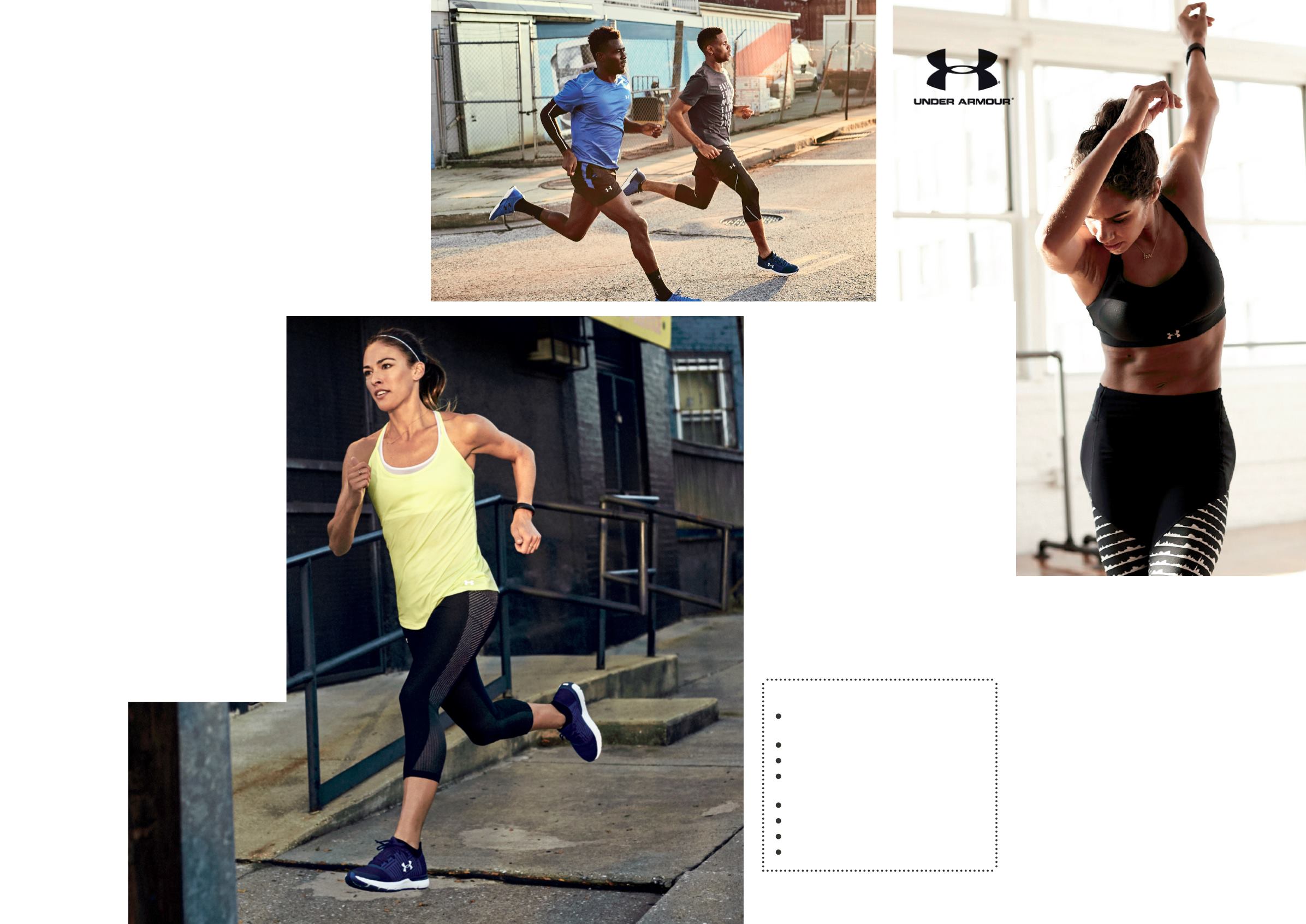 The Hut
Living
27
COMPRESS
yourself
Compression wear and base layers are
always thought of as
must-haves
for your sportswear
collection, but what's the real story behind compression
wear? Are there really any performance benefits to be
had from wearing them? The Hut delves into the world
of
sports compression
to look at the benefits to be had
from investing in compression and base layers.
WHAT IS C
OMPRESSION
ALL ABOUT
?
The close-fitting 's
econd skin' nature of base
layers means that
you often forget they're
there when you're
in the midst of a match,
race or tournamen
t. But it's not discreetness
that they're desig
ned for; the pressure and
controlled tightne
ss delivered by compression
pieces is
designed
to keep your muscles held
in a secure and na
tural position.
This muscular prot
ection
reduces the chances
of injury
by holdin
g your physique exactly the
way it should, sto
pping muscles moving and
vibrating on impa
ct. It's not necessarily the
big major injuries t
hat compression wear aims
to protect—a soun
d exercise routine will sort
that out—but mor
e so the little strains and
pulls that can leav
e you feeling sore after a big
game. Wearing co
mpression gear will help
with this, leaving y
ou focused on what's
important: your sp
ort.
What's more, usin
g compression post-
match
will also aid
your body in its recovery.
Compression gar
ments are designed to
increase blood flo
w during and after your
workout, working
to reduce the build-up of
lactic acid and pre
vent DOMS.
DO I NEED COMP
RESSION
PANTS, LEGGING
S OR TIGHTS?
All forms of compression e
ssentially work the
same way, so how do you
decide on what
type of compression you n
eed? The difference
between compression pan
ts, leggings and tights
is typically the weight of fa
bric used in the
design.
COMPRESSION LEGGING
S:
Generally made from a thi
nner fabric,
compression leggings are
used as a base layer
under shorts or pants to h
elp give you greater
warmth and circulation du
ring your workout.
COMPRESSION TIGHTS:
With a shorter cut that go
es from the waistline
down to the ankle, compre
ssion tights are made
from a heavier fabric and c
an be worn as a
standalone outer layer.
COMPRESSION PANTS:
Compression pants are made from a heavier
fabric and are designed to be worn as a
standalone outer layer. Depending on the
thickness of the fabric (which you can find in
our product descriptions), you should vary your
compression pants depending on the season.
COMPRESSION GLOSSARY:
Gradient Compression:
Garments with gradient
or graduated compression are woven in such a way
as to deliver the highest level of compression at the
ankle and lessening towards the waistline to give a
comfortable fit on the hips.
DOMS (Delayed Onset Muscle Soreness):
Also known as muscle fever, DOMS is the pain
and stiffness felt in muscles in the hours and days
following your workout.
Blood Lactate (Lactic Acid):
Produced especially
during power exercises such as sprinting, lactate
is an organic acid built up when there isn't enough
oxygen in the body to break down glucose for
energy. The resulting build-up provokes feeling of
muscle ache, burning, nausea and stomach pain.
Aerodynamics:
The qualities of an object that
affect how easily it is able to move through the air.
Greater aerodynamics in your workout gear will
give reduced friction and greater velocity.
KEY BENEFITS:
Controlled pressure over key muscles
helps prevent injury
Aids physique and posture during workout
Improved blood circulation
Additional warmth in colder workout
environments
Faster recovery
Prevents build-up of lactic acid
Reduces chafing
Greater aerodynamics
26 The Hut
Living