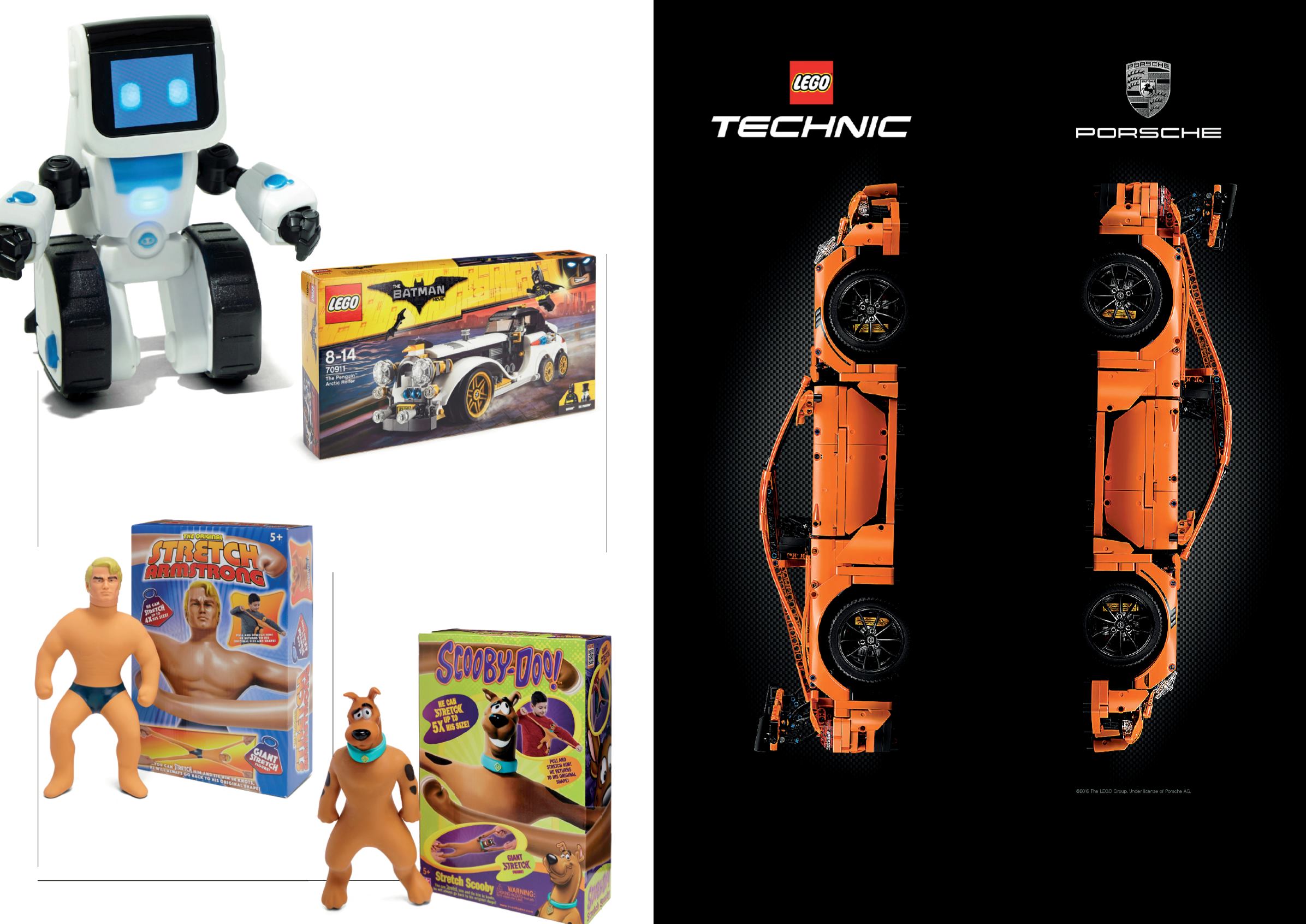 50 The Hut
Living
The Hut
Living
51
It
's Playtime!
The ever-evolving world of toys continues to
sizzle with imagination and innovation in 2017.
The Hut's buyers have pored over
this year's
biggest toy releases
at some of the
world's biggest toy fairs to pick out
our highlight picks for this year.
WowWee Coji Robot £59.99
COJI the coding robot teaches your child to
program using the language of emojis. Your junior
coder will have fun problem-solving using the
app to control COJI's actions. COJI also reacts to
physical stimulation such as tilting and shaking -
simply hilarious. "LOL" as COJI steals your
"heart" with pre-
programmed
reactions.
The Penguin™
Arctic Roller £29.99
Join Batman's pursuit of The Penguin in
THE LEGO® BATMAN MOVIE: The Penguin™ Arctic
Roller set. The Arctic Roller vehicle features a minifigure
cockpit with removable roof, dual spring-loaded
shooter and loads of quirky penguin details. Add an
extra dimension to the chase by opening the
trunk and placing The Penguin™ on his
penguin mini escape pod.
Stretch Scooby £19.99
A giant size fully stretchable action figure. To stretch
him, simply pull his arms and legs! He features classic
Scooby-Doo styling
complete with
signature
dog collar!
Stretch Armstrong £19.99
The original Stretch Armstrong is back! stretch
him, pull him and tie him in knots. When you
release him he will use his super strength to
return to his original shape!
Online now at TheHut.com