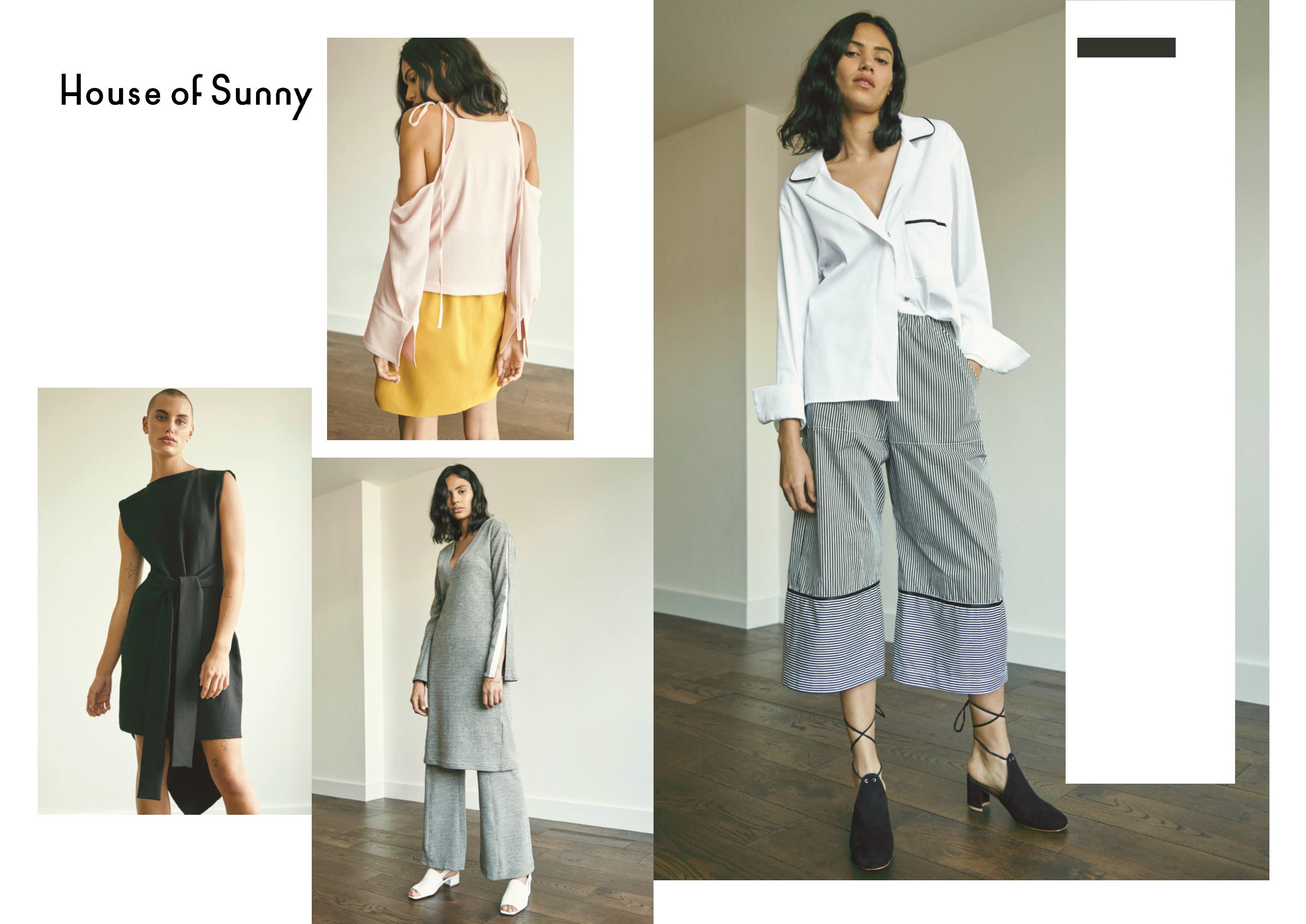 12 The Hut
Living
the hut insider:
The Hut
Living
13
Established in London in 2011,
House of Sunny is an
independent
womenswear brand
focusing on creating
staple pieces with a clean, flawless
aesthetic for everyday success. Produced
exclusively in Europe and designed in
London, the brand aims to produce
affordable womenswear essentials
with a
point of difference; with a focus on quality,
craft and precisely cut silhouettes, House
of Sunny strives to create the perfect
wardrobe essentials defined by timeless
design and
premium quality fabrics.
The brand's anonymous
founder Sunny talks to
The Hut about the House
of Sunny aesthetic, what
inspires his designs, and
the vibe at the brand's
Sunny Studios HQ.
Where do you find
sartorial inspiration?
'I trained as a tailor in my early
days, a lot of my inspiration
comes from those early days
of training.'
Tell us about your
personal style?
'My personal style changes
often depending on my
mood and what I'm liking at
the time, but it's always quite
oversized and relaxed.'
How would you describe
the House of Sunny aesthetic?
'Clean, innovative and
easy dressing.'
Can you tell us about
your studio?
'The studio is the heart and
soul of the company; it's a
home away from home for
me and the way it looks
changes on the time of the
season. Sales season it's always
neat and feels very zen, but
when its design stage, there's
fabrics, trims and patterns
everywhere.
The studio is quite in fitting
with the brands aesthetic,
we have marble desk and
plants everywhere; our rails
are copper.'
What three adjectives best
describe the House of Sunny
SS17 collection?
'Elevated, playful, elegant.'
THE INTERVI EW