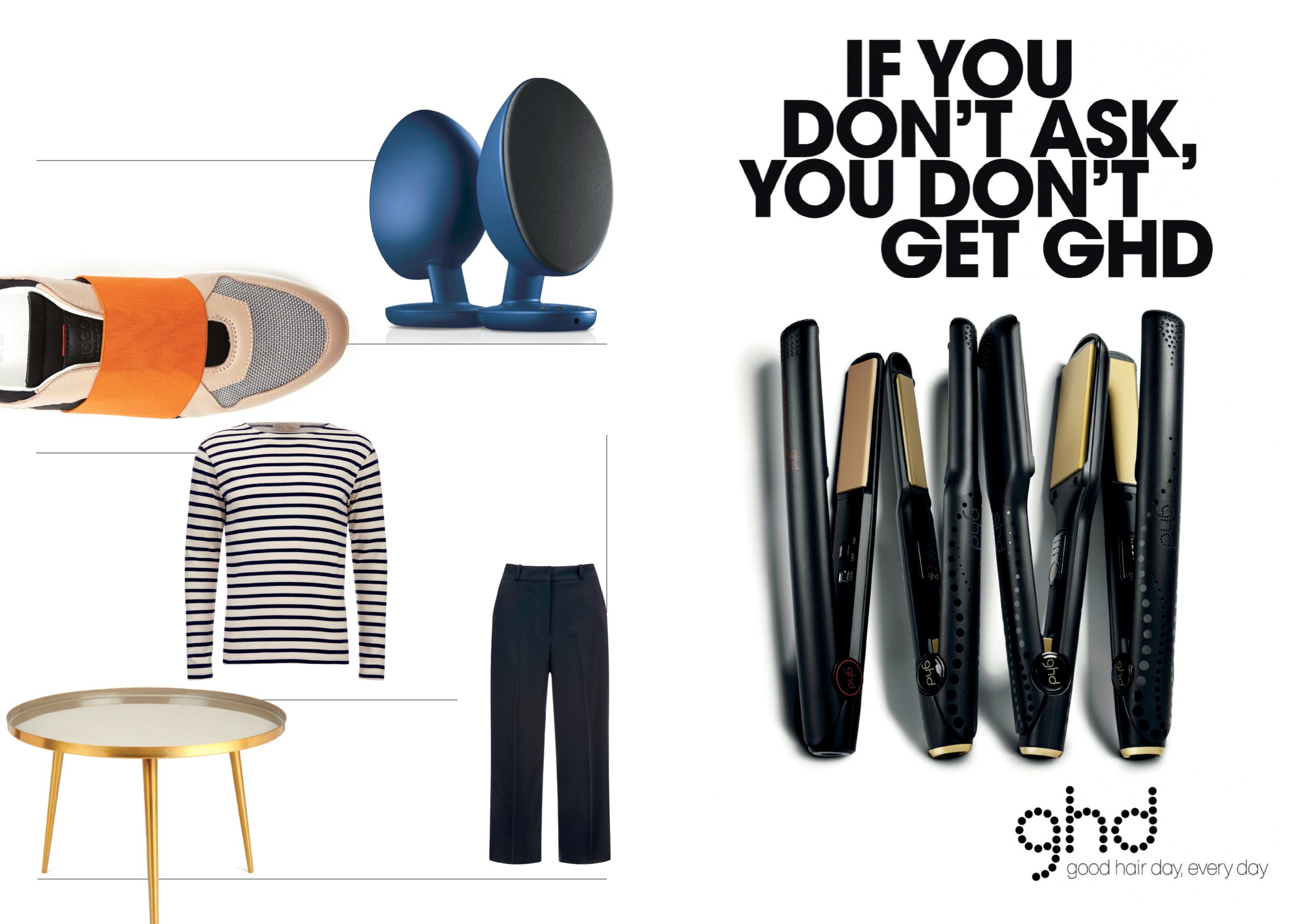 Wishful Living
The Hut's editors cherry-pick the most c
oveted
items from this season's collections.
KEF Egg Bluetooth Stereo Speakers £349.95
KEF has long been regarded as one of the UK's most pioneering
makers of high-performance speakers. Its latest innovation, the
KEF Egg, delivers high resolution sound from virtually any source
and features a sleek, modern design ideal for complementing
contemporary home aesthetics.
Mike Fethers, Technology Editor
Broste Copenhagen
Jelva Large Brass Table £200
The Scandinavian design trend
is set to make its mark on the UK
this Spring/Summer. Broste
Copenhagen is undoubtedly
one of the region's coolest exports,
and the Danish brand's new Jelva
table seamlessly blends form
and functionality while retaining
Broste's distinctive Scandi feel.
Linda Ludewig, Homeware Editor
HUGO Women's Asya-E Elastic Trainers £195
The Sports-Luxe trend is here to stay for SS17
and these HUGO Asya-E Trainers will be definitely
bring a pop of colour to my daily routine.
Georgia Leitch, Womenswear Editor
Samsoe & Samsoe Women's
Blasé Cropped Pants £125
Something I love when it comes to
style is playing with lengths and pairing
unexpected pieces of clothing together.
Popping a dress over culottes creates a
long, streamlined and slightly oversized
silhouette, and breathes new life into both
pieces.
Angharad Jones, Womenswear Editor
Armor Lux Men's Aviron
Long Sleeve Top £55
Nothing says summer
more than venturing
down the beach with the
scent of the sea in your
nose, the taste of salt on
your lips and a Breton
tee on your back. Born
in Brittany, Armor Lux
has been creating Summer
shirts for over 77 years
and knows just what it
takes to craft the perfect
Breton tee.
Liam Roberts,
Menswear Editor
4 The Hut
Living
Online now at TheHut.com